FIND THE PERFECT HOLIDAY GIFT
Finding something that's thoughtful, personal and memorable—fast!
The holiday season is supposed to be filled with peace and joy. For many people however, this time of year isn't festive—it's frantic. Finding the best holiday gift for everyone on your list is one of the biggest reasons why.
You've probably experienced it yourself. You've scoured the shelves at local shops looking for the perfect token of appreciation for your sibling, spouse or favourite cousin. You've spent hours online doing the same thing, click after frenzied click. And yet, you have nothing to show for your efforts—and at this point, you're even second-guessing what your loved ones want anyway.

So what makes the perfect gift? Three things to consider: Is it thoughtful (showing you took time to find the right item, not just the fastest or cheapest one), personal (appealing to the recipient's specific interests) and also memorable (leaving a lasting impression)?

Ticking all these boxes is tricky, to say the least.

Here are some gift ideas for the holidays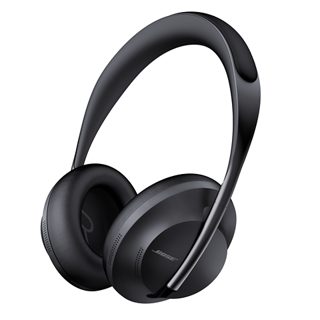 For the technophile
Why they'll love it: Technophiles go gaga for gadgets, not gimmicks. It's not enough to buy them a high-tech gift that's cool—you need one that's as functional as it is futuristic. That makes Bose Noise Cancelling Headphones 700 a great choice. They're loaded with cutting-edge features that are genuinely ground-breaking, but also super practical. For example, they have the Google Assistant and Amazon Alexa built right into them, so your headphones become a truly hands-free voice assistant. They also feature multiple levels of noise cancellation and multiple microphones for call clarity. Buy them with confidence. Your tech-lover will love them—and love you for the perfect gift.
For the host or hostess
Why they'll love it: If there's one thing people who thrive on entertaining want, it's the ability to take the party with them—wherever they go. That's why the Bose Portable Home Speaker is awesome: It's a versatile wireless speaker that can connect to your music library by Wi-Fi® when you're home and by Bluetooth® when you're not; it's light enough to take to the beach, the back garden or the park, and powerful enough to be the centrepiece of an impromptu limbo contest. Plus, it's water resistant and has up to 12 hours of battery life, which means it's ready to party anytime, anywhere—just like its new owner.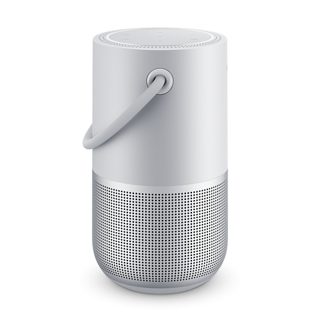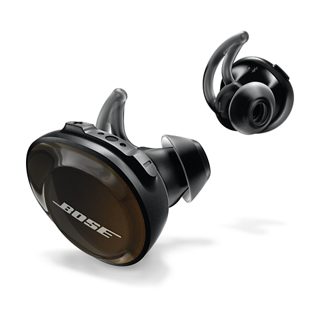 For the athlete
Why they'll love it: Whether they're a weekend warrior or a semi-pro player, everyone wins with products that can stand up to the rigours of physical training. SoundSport Free wireless headphones are engineered for active users to run, jump and sweat without missing a beat thanks to the StayHear+ Sport eartips that remain snuggly in place through it all. The headphones have a five-hour charge for long workouts and a carrying case that can provide two additional full charges (perfect for all-day hiking or ultra-distance training). Because they're water repellent, your perfect-gift recipient can even wear them when they're running in the rain because a little weather should never get between them and their workout.

For the Fashionista
Why they'll love it: You know the fashionista on your shopping list prefers a gift that's more haute than hot. Instead of a typical handbag, scarf or hat, consider accessorising your image-conscious friend with the revolutionary Bose Frames audio sunglasses. A sleek combination of fashion and function, these shades (in angular or round silhouettes) look like a standard pair of chic sunglasses on the outside, but inside they're embedded with miniaturised Bose electronics that deliver immersive audio to the person wearing them while seeming virtually silent to those around them. The resulting experience is equal parts high fidelity and high fashion—and guaranteed happiness for the lucky-yet-stylish recipient.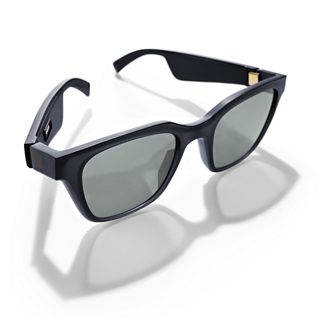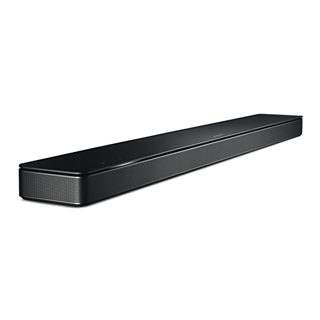 For the entertainment buff
Why they'll love it: On any given Saturday night, you'll find this pop-culture-consumed person at home streaming the latest blockbuster film, listening to his favourite band at unreasonable volumes or engaging in a multiplayer video game with an army of virtual friends. A connoisseur of digital media, the entertainment buff wants a top-notch sound system—but not one that overwhelms the entire room. The Bose Soundbar 500 measures only five centimetres high, allowing it to fit perfectly beneath the television. It's Bose's slimmest soundbar yet, but you'd never know it thanks to proprietary technology that optimises sound level and quality for any room of the house. Plus, you can control it with the Bose Music app, which connects users to their personal music library and favourite streaming services. Perfect for the fan-cave and man-cave dwellers on your list.

Gifts that keep on giving
Have even more people to buy for? Check out more Bose gift guides for additional shopping ideas. Because while there are many kinds of people out there in the world, giving the gift of deep, clear, lifelike sound is one thing everyone appreciates.